Meet the Perigon Pharmacy 360 difference. Introducing,
Medesto
, our exclusive, easy-to-use health platform that makes taking medication simple.
Medication is organized in our patented pharmacy pods and dispensed via the Medesto Dispenser. Patients can track their progress in the Medesto App and share that data with doctors or caregivers, resulting in better health outcomes and peace of mind for all.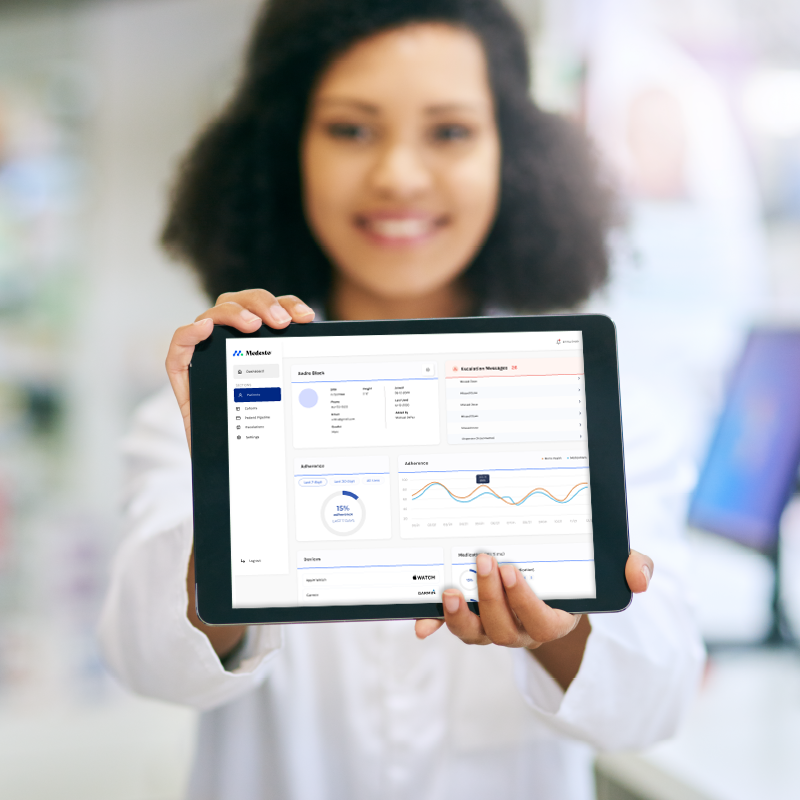 ---
The Medesto Provider Portal
Health data tracked by the Medesto App can easily be shared with loved ones, caregivers, and physicians.

Physicians gain access to a patient's information through our HIPAA-compliant Provider Portal with insights into: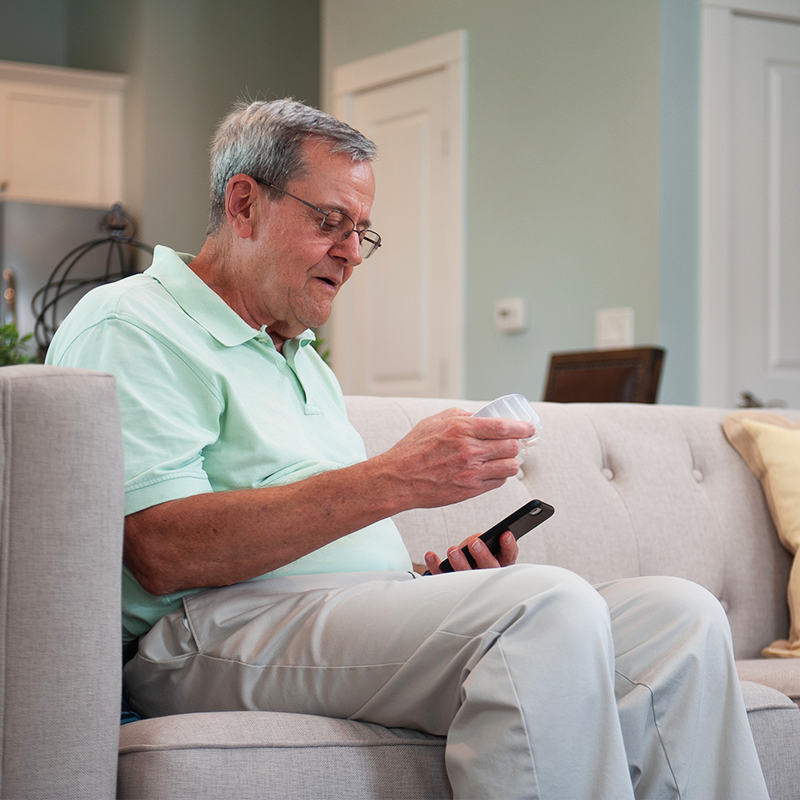 ---
Better data, better outcomes
The Medesto Health Platform enables patients to connect the Medesto Dispenser and other health devices in order to provide a complete view of the patient's health status.

This data is used by patients, caregivers, and physicians alike to monitor behavior, drive adherence, and improve health outcomes.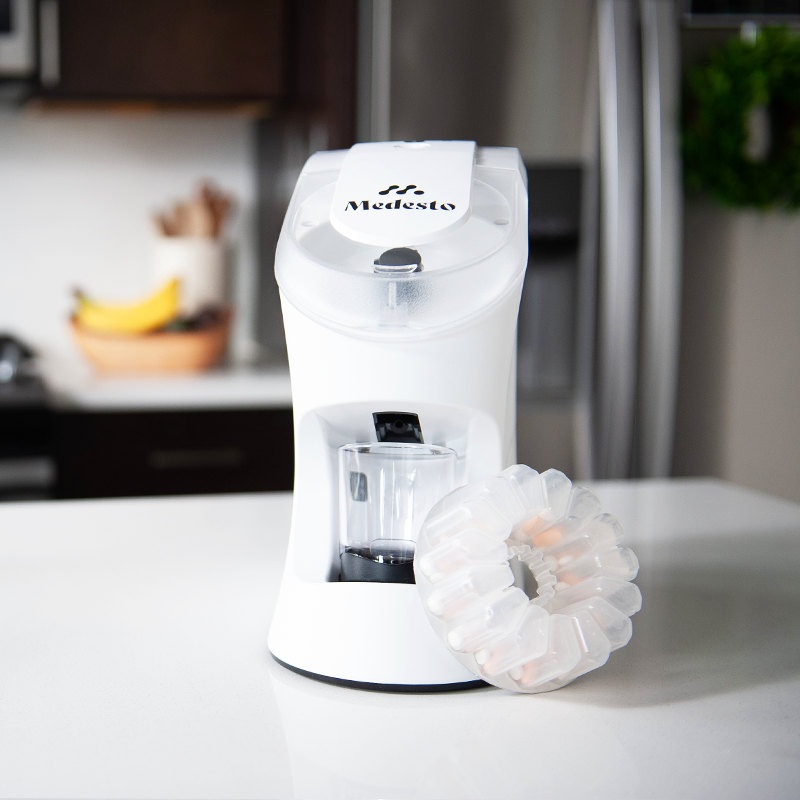 ---
The Medesto Dispenser makes medication routines simple. Perigon Pharmacy 360 Pods are pre-organized and sent directly to the patient. Medication is easily dispensed with the push of a button.

The Medesto Dispenser intelligently monitors doses taken or missed and communicates with the Medesto App.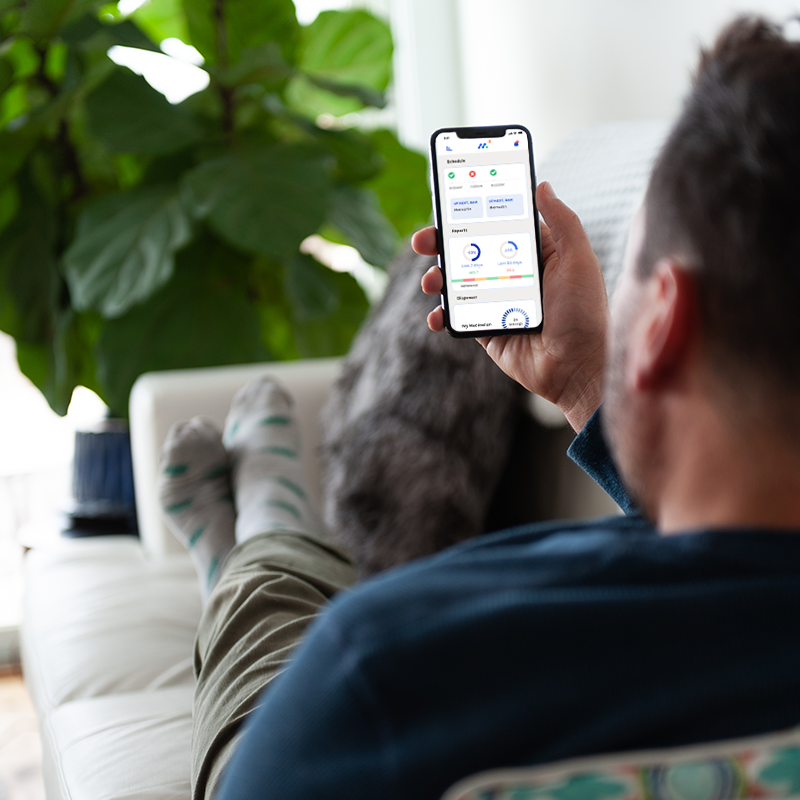 ---
STAYING CONNECTED TO HEALTH
The Medesto App works with the Medesto Dispenser to track doses taken or missed.

Patients can set up daily reminders and get a full 360° view of their health when digital devices like smart watches, digital scales, and more are connected.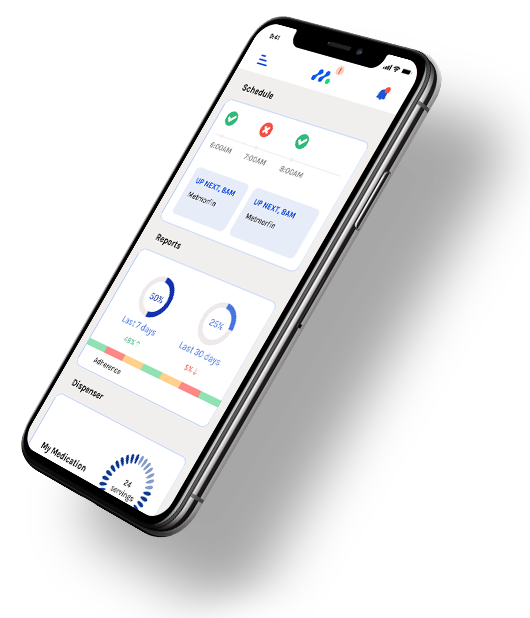 Track Doses
The Medesto App works with the Medesto Dispenser to track medication doses taken or missed.
Set Reminders
Daily reminders may be set up in the app to notify a patient when it's time to take their medications.
Share Results
Doctors or caregivers may receive access to view patient progress and support their health goals.
Connect Devices
Digital scale, smart watch, or other devices connect to the Medesto App to keep all health information in one place.
Manage Side Effects
We provide important information about medications including unwanted side effects and potentially harmful drug interactions.
Monitor Health
Patients gain a 360° view of their health by tracking medication, sleep, weight, blood pressure, and so much more.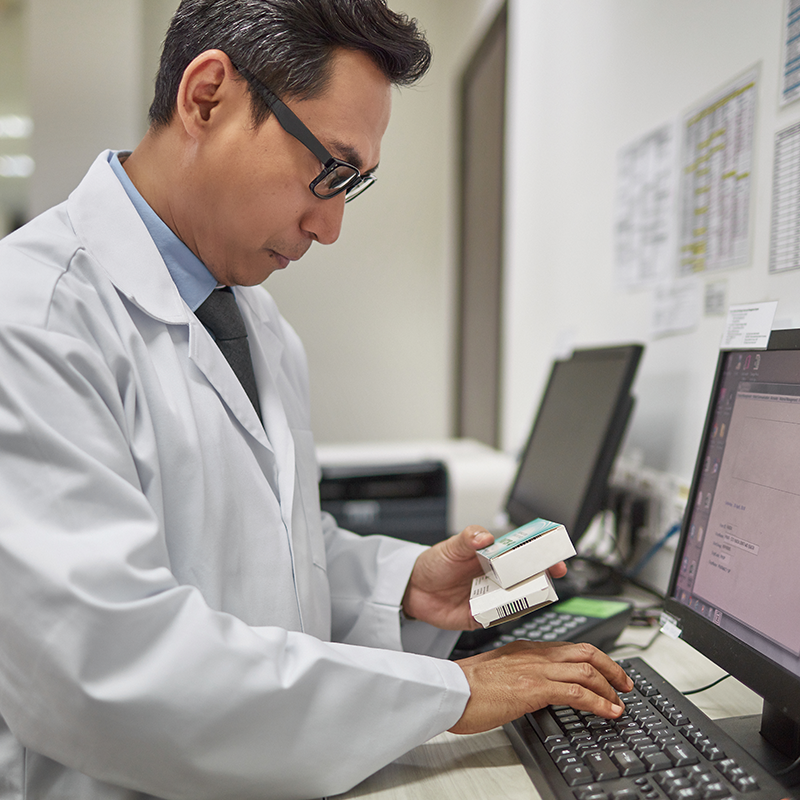 ---
Perigon Pharmacy 360 provides patients with their medication in pre-organized pods to ensure safety and medication adherence. Our team of pharmacists utilize the Medesto Health Platform to monitor patients and educate them on their medications and potential side effects.

Plus, the Medesto Dispenser and App alert us when medication is running low, so we can send refills with no delay.
---
Medesto FAQ's
If you don't see what you are looking for here, please reach out to us anytime.