From the creators of Baritastic, Tespo Vitamins® and Smile Bariatric®, we would like to welcome you to Perigon Pharmacy 360.
Thank you for your interest in a clinical study with Perigon Pharmacy 360! We're proud to introduce Medesto, our digital platform that helps solve the growing issue of medication nonadherence.

To enroll, click the Sign Up link below to complete the patient intake form. Our team will contact you to confirm eligibility and assist you with prescription transfers and dispenser and medication delivery.

Thank you for your consideration and your assistance in helping Perigon Pharmacy 360 improve medication adherence and generate better health outcomes for you!
If you complete our medication study, you will receive a $75 store gift card as a thank you for your participation.
Smart Phone
iOS or Android Mobile Device (Not Compatible with Tablets)
WiFi Access
Wireless Internet Connection for the Medesto Dispenser
1 or More Oral Prescriptions
Taken Daily at the Same Time
Rx Transfer
Your Medications Filled, Delivered, and Supported by Perigon Pharmacy 360
The Medesto Dispenser
We'll Provide You a Dispenser with Compatible Medication Pods
The Medesto App
For Tracking Your Medication Adherence & Overall Health Goals
Pharmacist Support
You'll Have 24/7 Access to a Perigon Pharmacy 360 Clinical Pharmacist
Weekly Journal
For Documenting Your Experience with the Medesto Health Platform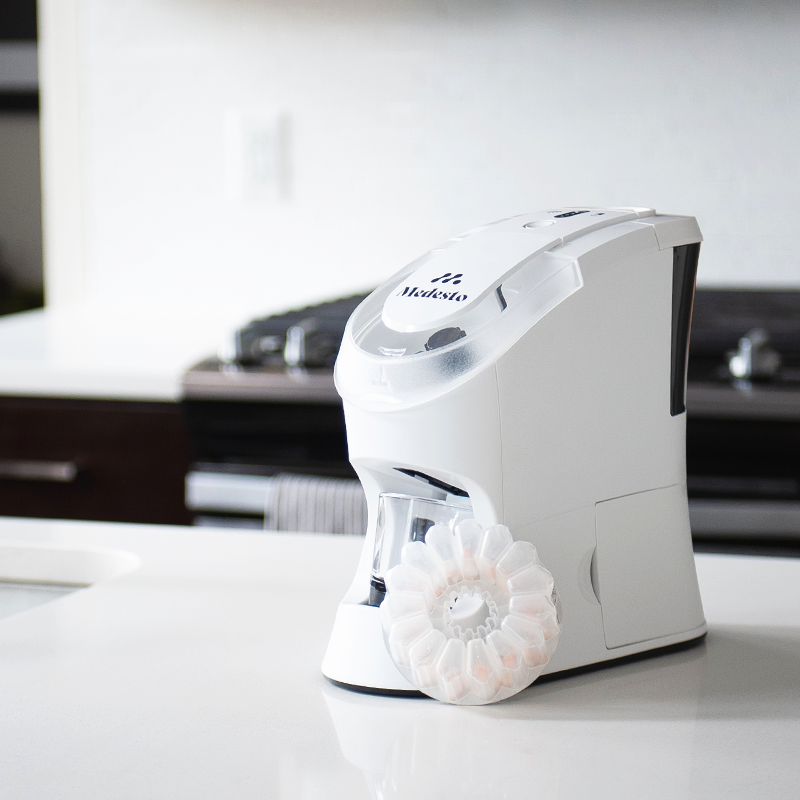 ---
Better Adherence, Better Health Outcomes
Our easy-to-use Medesto Health Platform makes your life simple, so you can concentrate on the things that matter most. Your medication is organized in our medication pods, dispensed via the Medesto Dispenser, and tracked in the Medesto App.




*Restrictions May Apply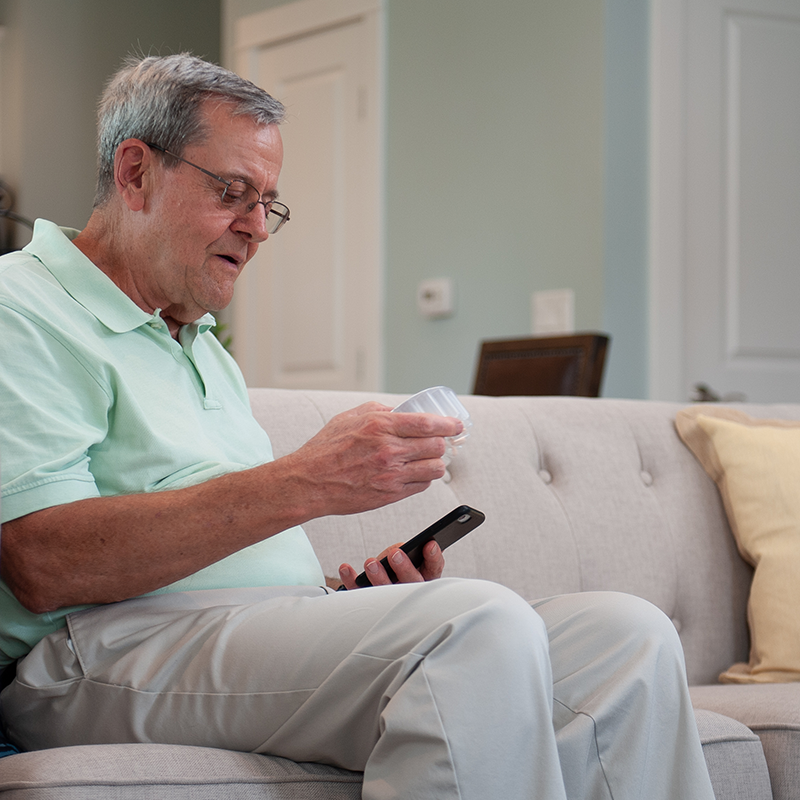 ---
Patient Information Needed
In order to determine eligibility to participate, we will request some additional information, including:
First & Last Name
Home Address
Date of Birth
Gender
Insurance Information*
BIN, PCN, Group, and ID Number
Pharmacy Phone Number
Medication Name(s) & Dosage, Including Vitamins
Prescribing Physician Phone Number
*If possible, please include a photo of both sides of your insurance card. Patient will be responsible for all applicable co-pays.
Please submit the online enrollment form no later than Wednesday November 24, 2021.
For any questions or if you have any issues completing the intake form, please contact our Customer Care team at 844.571.0556.